Red Roof Antiques is located at North Platte,NE 69101

304 East 5th (1 block North of Hwy 30)

Store hours are: Mon thru Sat 10 AM - 6 PM Sun 11AM - 5 PM

Phone (308) 532 - 4841

​9,600 square feet 45 dealers

Please sign in and give us your comments.

Antique...what is an antique? Webster's gives the word "antique" numerous descriptions: of an early period; old-fashioned out of date; any old object, prized for its rarity, style, or craft. Technically, to be an antique an item needs to be 100 years old. Just think, every day, month, and year something else becomes an antique. Over the years, this thinking has dramatically changed as many items from the 20th century are now eagerly sought and collected. These new genre of collectibles provides a greater variety and availability of items from which to choose.

Just about everyone has an antique or collectible, whether they know it or not. It could be an heirloom piece of jewelry from a loved one, the pocket watch grandpa checked every hour, a piece of furniture lovingly crafted for the new baby, linens grandma spent hours hand embroidering and crocheting, a book, or even old marriage certificates or pictures. It might be a favorite toy from childhood, that Lionel train that dad took an hour to set up and make sure it worked before you got to play with it. Remember the sad iron grandma slaved away with to iron clothes. What about the aluminum glass that was always by the sink or the glass bowl mom won at the carnival. It's the fond memory reminding us of the past that gives antiques or collectibles their desirability and charm.

Just as important as collecting antiques, is collecting the stories and fond memories that make the item special. Great-Grandma loved her cast-iron skillet. She used it to fry chicken and threaten great-gramps when he was out of line. What about Grandpa's Bible? He read from it everyday. It was old and weathered. It made it through the house fire with battle scars. Many of the pages were blackened with soot. But it was his favorite and he didn't want a new one. Write your stories down as you pass your antiques and collectibles from one generation to the next.

Antiques are timeless and never go out-of-style. They're versatile and blend well with everything. We use them to decorate our homes, offices, restaurants, and shops. We collect them for pleasure or use them in our everyday life. Antiques can be an investment and provide an income or just a way to pass the time as you browse at that Mom & Pop shop. Take time to stop in at an antique shop and re-live your own special memories. Uncover the mystery of washboards and egg scales and hatpins. There will never be a lack of treasures to discover.

Antique story by owners of Red Roof Antiques

Lots of fine glass and salt and pepper shaker sets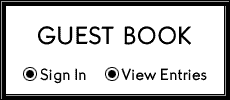 Because of new construction at our old location, we have a new location for our antique store. Please check the new address and the map at the bottom of the page.We have many dealers and a wide selection.